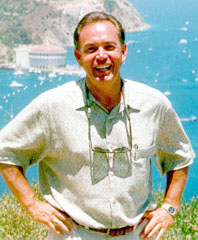 Coach Steve Williams
Sly Park Fundamental Basketball School has become the most popular basketball camp in Northern California since it first opened in 1982. For young players learning the fundamentals necessary to become successful varsity basketball players, Sly Park is the place to improve your basketball skills. The school is designed to first evaluate each player and then provide instruction based on ability and current skill level. A handwritten evaluation is given to each player at the end of the school, which notes particular strengths and weaknesses.
The beautiful Sly Park Conference Center, located 50 miles east of Sacramento off of Hwy. 50 near Pollock Pines. The facility is surrounded by the magnificent El Dorado National Forest. School facilities include four full outdoor courts, a large air conditioned dining hall, an indoor gymnasium, spotless dorms, and plenty of trees and fresh air.
ACCOMODATIONS: There are eight cabins, with four rooms and seven beds in each cabin (28 total beds). Each cabin has bathroom facilities with showers, sinks, and toilets. Food is not permitted in these buildings. Four of the cabins are wheelchair accessible. Bedding is not supplied. All participants wil need to bring a sleeping bag, pillow, and toiletry articles.
STANDARD MENU EXAMPLE: (Sly Park provides all food service, cafeteria style, in our air-conditioned cafeteria. Food, drinks and other snacks are not allowed in the cabins)
Breakfast: Scrambled eggs, cereal, english muffin or biscuit, fruit or juice. Also available are Texas toast with bacon and applesauce or pancakes and sausage. All breakfasts are served with milk, hot chocolate, coffee and tea. Fruit juice is served if available.
Lunch: Cheese pizza and fruit, baked fish and tater tots, turkey, ham and cheese sandwich with soup, hamburgers and potato wedges, or turkey dogs and potato chips. All lunches are served with tossed green salad, dessert, milk, coffee and tea.
Dinner: Chicken with harvest rice, spaghetti and french bread, turkey with mashed potatoes, gravy and a dinner roll or tacos with spanish rice and refried beans. All dinners served with vegetables, tossed green salad, dessert, milk, coffee and tea.
Sly Park Basketball School is directed by Steve Williams. Coach Williams is known throughout the Sacramento area as an excellent teacher of the fundamentals of basketball and has a great deal of experience in directing clinics and camps for young basketball players. Coach Williams will be assisted by an outstanding group of varsity and junior varsity coaches from northern California and guest coaches from the college ranks. In addition to the coaching staff, outstanding college players and Sly Park alumni serve as counselors.
RESUME: Steve Williams, Sly Park Director:
Experience:
Assistant Superintendent Personnel Services, Roseville Joint Union HS District - (2014-2018 Retired 6/30/18)
CIF Basketball Power Rating Committee - (2006-2014)
Executive Director of Personnel, Roseville Joint Union High School District (2012-2014)
Director of Pupil Personnel, Roseville Joint Union High School District (2006-2012)
Adelante HS Assistant Principal (1995-2006)
Sacramento Athletic League Commissioner (2002 - 2015)
Oakmont HS Counselor - (1990-1995)
Grant HS Teacher, Counselor, Varsity Boys Basketball Coach (1979-1990 - Eight Capital Athletic League titles)
Awards:
ACSA Region 2 Administrator of the Year Personnel/Human Resources 2016-17
ACSA Placer County Personnel Administrator of the Year 2016-17
CSU Sacramento Coaches Circle Hall of Fame - 2014
Sacramento Athletic League Hall of Fame - 2014
ACSA Placer County Director of Pupil Services, Administrator of the Year - 2008-09
ACSA Region 2 Director of Pupil Services, Administrator of the Year - 2008-09
Roseville Joint Union High School District Excellence Award - 2005-06
LaSalle Club Coaches Hall of Fame - 2004
ACSA Placer County Co-Administrator of the Year - 2000
Roseville Joint Union High School District Excellence Award - 1999
Optimist Basketball Hall of Fame - 1996
President, Northern California Basketball Coaches Association - 1985, 1986
Optimist Club North All Star Coach - 1982, 1983
Sacramento Bee Coach of the Year - 1981
Optimist Club Coach of the Year - 1980, 1981
Sacramento Union Coach of the Year - 1980
Capital Athletic League Coach of the Year - '80, '83, '84, '85, '86, '87, '88, '89
Education:
MS School Management, University of LaVerne 1987
MS School Counseling, University of LaVerne 1973
BA Liberal Arts, University of San Francisco 1972
General Education, Jesuit High School (Class of 1968)